Global Point Magnetics
A Global Point Technology Manufacturing Facility
Global Point Magnetics (GPM), Established in 2005, specializes in design and production of high quality custom magnetic products for:
Automotive Head Light Adjustment, Shifter Control Lock, Comfort Seat, Appliances, Office Equipment, Printers, Industrial and Medical Equipment.


Our production include: AC/DC Solenoids, Solenoid Valves, Pneumatic Solenoids, Coil Windings, and general magnetics.
We offer what you need:
From design services and samples, to full production, quality management, and logistical services.
Full automation on volume parts for cost & productivity.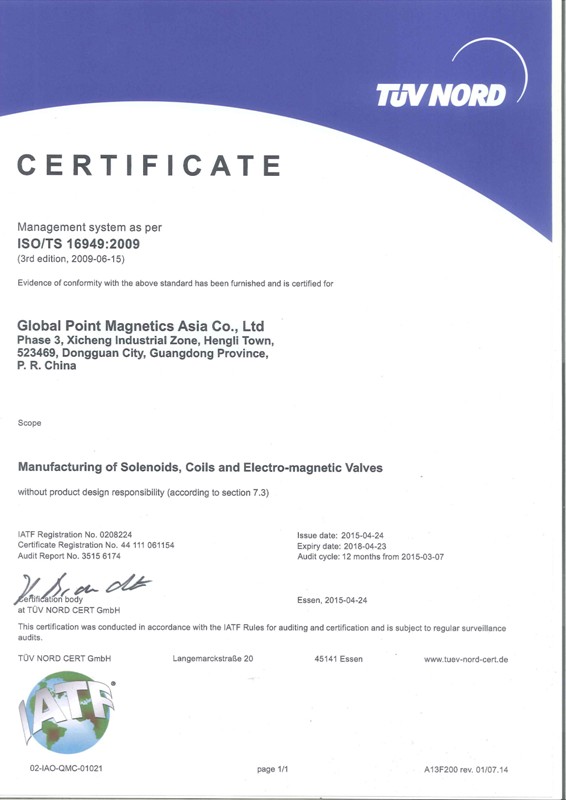 IATF 16949 Quality System Certificate